Professional link building for serious search engine rankings.
Low Profile Links brings link building to the next level.
We specialize in high end, quality link building, and we deliver results on even the most competitive keywords. Our techniques have given clients top 3 results, phenomenal traffic, and increased profits.
Why we get results.
Truly effective links are built with relationships, knowledge, industry contacts, and tested techniques. Our link builders have been in the industry for 10 years. Our link building strategies are creative and manually developed; many strategies we employ are proprietary concepts we developed, techniques you won't read about on the blogs. We constantly monitor the results and tweak our methods, staying ahead of the curve by trying out new and unique tactics.
Low Profile Links offers professional link building programs that deliver higher rankings. We develop a long term strategy customized for your business and your industry. 100% of our work is custom and tailored to your business and your budget; no cookie cutter pre-packaged programs—that is just not effective. Link building is not easy, and there is no one-size-fits all solution. Contact a link building specialist today for a customized program quote.
Our clients get high rankings because,
we know how to build a well-rounded natural backlink profile, from natural social media link baiting to obtaining the hardest to find powerful one way incoming links. Our recommended program typically includes a mix of:
Contextual relevant one way links
Hosted pages
Links from our private inventory
Advanced creative Link Baiting strategies
Quality Article Marketing
Social bookmarking
Optimized press releases
Manual link acquisition
Contact us now for a quote and enjoy increased traffic within a month.
Back links are the key to your search engine optimization success.

Great content, organized website architecture, appropriate meta and title information are all very important. But what separates the top 10 websites from the rest are their back links.



Natural links are best.

Search engine algorithms value high quality natural links, including links that appear to be natural. We are called Low Profile Links because we understand perceived legitimacy as a link building cornerstone.
Quality incoming links are VERY difficult to obtain. Besides innovative link baiting viral strategies, it takes time spent hunting for special link opportunites, weeding through opportunities that are not valuable, knowing how to gauge the value, legitimacy and relevance.
More than Quality Back Links: A Balanced Natural Profile.

As time goes on, it becomes even more important to search engines that your back link profile is balanced and natural. Our link building work will result in a link profile that the search engines value, including a balance of:
Quantity of Links
Quality Links
Links from relevant sites
Links in content
Links from authority or trusted sites, such as high PR, edu, gov, and other authoritative sites
Anchor text with keywords as well as your URL
Variety of sources
Starting with an examination of the strengths and weaknesses of your current link profile, we build and balance it to become a robust powerful effective system of inbound links, long term. We handle your link building so you can focus on running your business.
Achieve top rankings on

Don't delay your traffic increase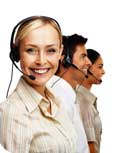 The sooner we start, the quicker you will see the results. Don't delay, speak to us today about your low profile links.
Call : 888-906-9449 ( USA )